OXFORD HILLS ATHLETICS DEPARTMENT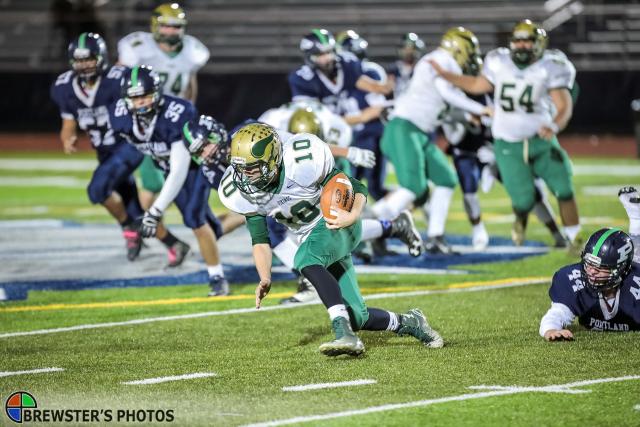 Welcome to OHSD Athletics!
We are using a web service to schedule our athletic events including transportation, practices and games. Please visit Current Athletic Schedule to see the most up-to-date schedules and cancellations. You may visit this free site without an account and see everything. There is an option to create an account which will provide you with emails of schedule changes and cancellations. We are not responsible for the ad content on this site.
Preamble to Athletic Program Policies
The Oxford Hills School District, SAD #17, provides a wide range of athletic activities and encourages students to take advantage of opportunities to participate in athletics. The athletic program is an extension of the academic curriculum, and as such can offer important benefits to students in developing athletic and leadership skills, physical fitness, good sportsmanship, and team and school spirit.
Participation in athletic programs is a privilege, not a right. All Board policies and school rules apply to students participating in athletic programs. In addition, as representatives of our schools, students must meet additional expectations for academic performance and conduct, both in school and out of school, to maintain their eligibility to participate in athletics. Students who violate policies or rules are subject to suspension or removal from athletic teams as well as additional disciplinary sanctions under applicable policies or rules.
Goals and Objectives of Interscholastic Sports
The goals and objectives of the Oxford Hills interscholastic athletics program parallel and reinforce those of SAD #17. Although interrelated, different objectives apply to the individual athlete, to the specific program levels and to the role of the coach.
Athlete – It is intended that through participation in interscholastic athletics a student will develop:
An understanding and appreciation of health, fitness and conditioning through participation and extensive coaching.

A sense of fair play, sportsmanship, and respect for one's opponents.

The ability to make appropriate decisions in emotionally charged situations.

The ability to work within a group and to place group goals ahead of individual accomplishments.

The qualities of commitment, responsibility, loyalty, confidence and self-discipline.

An interest in sports that will lead to a physically active adult life.

Skills and strategies which will enable the individual to reach his/her maximum athletic potential.
Program Levels – The Oxford Hills Secondary Schools offer opportunities for students to participate in interscholastic athletics in programs suited to individual age and ability. The general objective of all programs is to help the student athlete develop as a total person through training and competing within the bounds of fair play and good sportsmanship. The specific goals of each program are as follows.
The goal of the varsity program is to strive to win. This is not meant to imply a win-at-all-costs philosophy. The athlete's well being and development are always more important than winning. The varsity athlete's role and playing time are determined by the nature of the sport, the situation, and the coach's judgment. Every team member cannot expect to play in every contest.
The goal of the junior varsity and freshmen programs is to try to play everyone while striving to win. This level of competition provides a training ground for individual skill development and for understanding team concept. It must be recognized that some situations may prevent every team member from playing in each contest.
The goal of the seventh and eighth grade program is to develop a healthy competitive spirit by teaching students the fundamental skills and appropriate attitudes and behavior, while giving each individual an opportunity to participate in each contest.
Follow us on Facebook at
Athletic Boosters
Please see our athletic boosters page here: http://www.oxfordhillsathleticboosters.com/
Get your OHCHS clothing here at the Vikings Shop!
Thank you, Boosters!