Bus #51 will not be running tomorrow afternoon, Wednesday, September 21st. Please see the attached for more information.

Office Summer Hours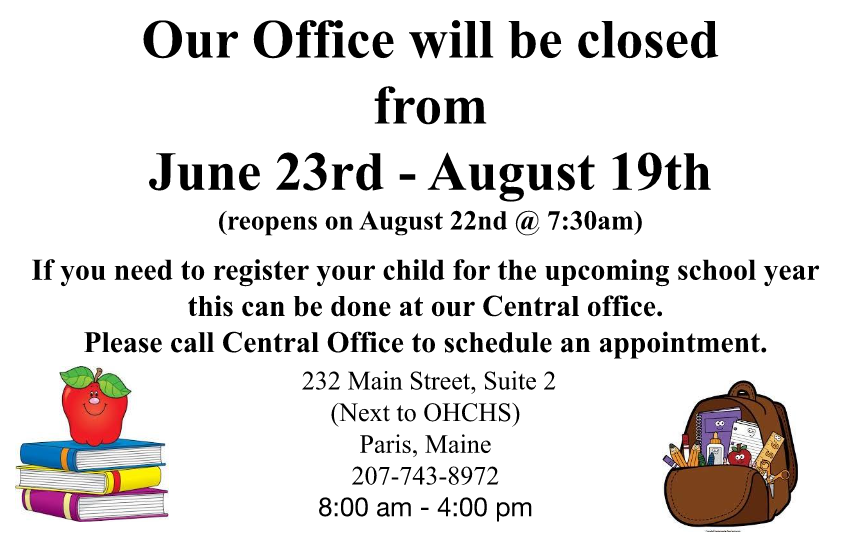 Bus #51 will not be running today, March 31st. please see the attached notice for more information. Thank you!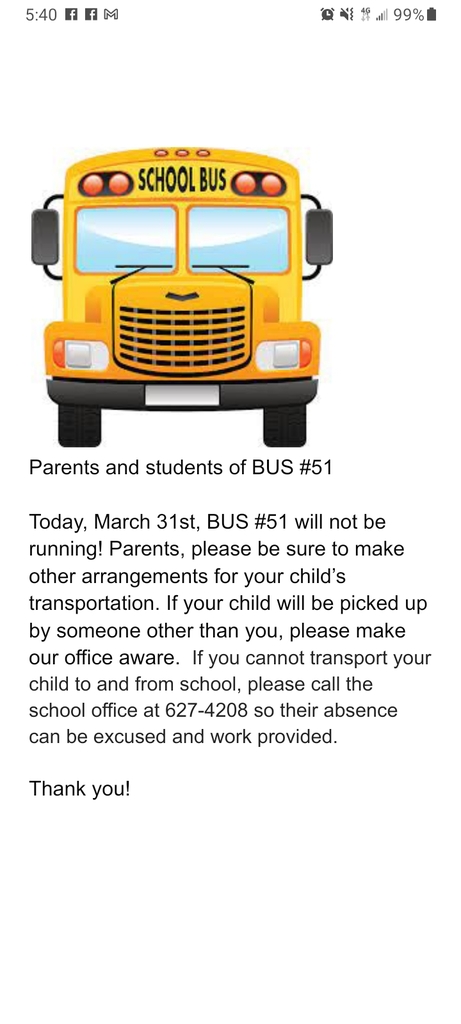 ALTERNATE STOPS ARE NOT ALLOWED There has been an increase in students district wide giving notes to drivers to go to friends' houses. Due to the districts COVID restrictions, Regardless if it is the same bus or not this is NOT allowed. The only exceptions are for childcare or students with 2 separate households. The exceptions still need to have a Transportation Registration form filled out in advance, not the day of a request. Please follow this link if you need to register your child for an alternate for one of these reasons. Thanks you!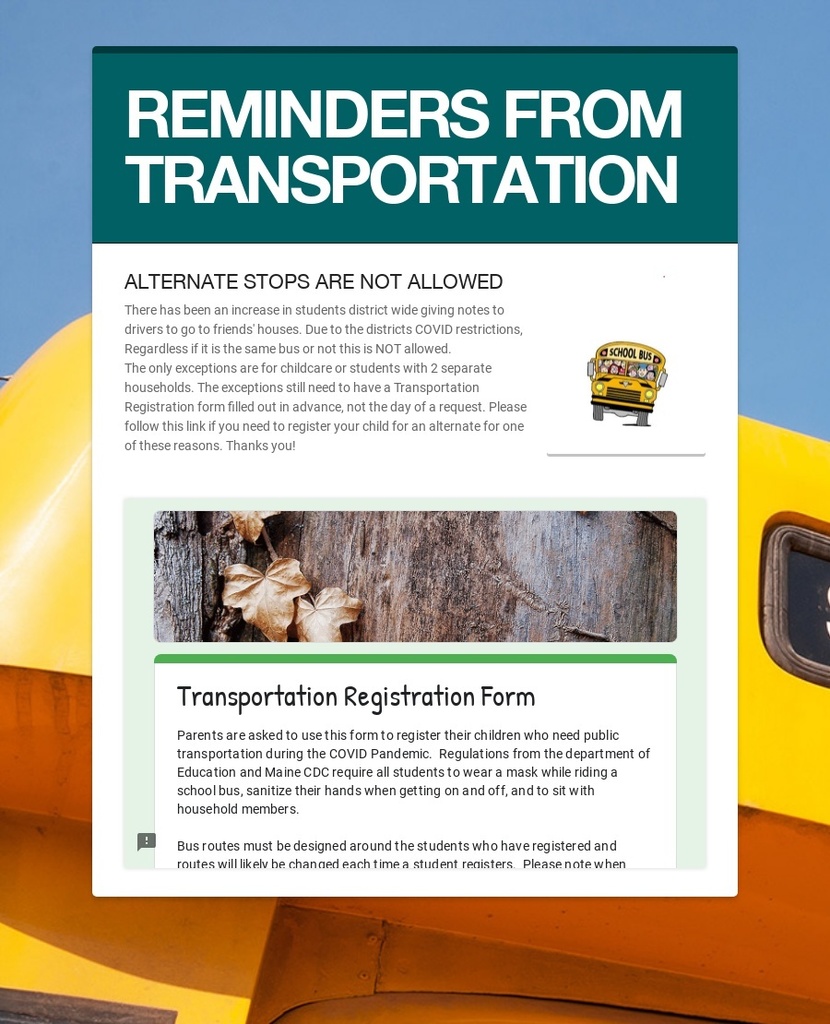 Substitute Orientation April 5th, 4-6pm at the Central Office.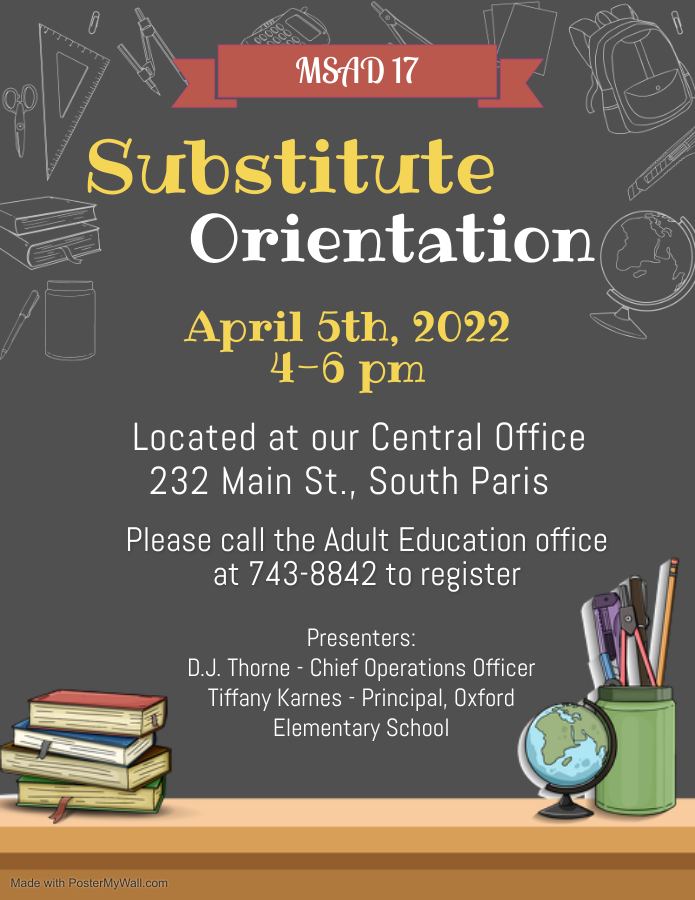 Wednesday, May 4th is Kindergarten Registration!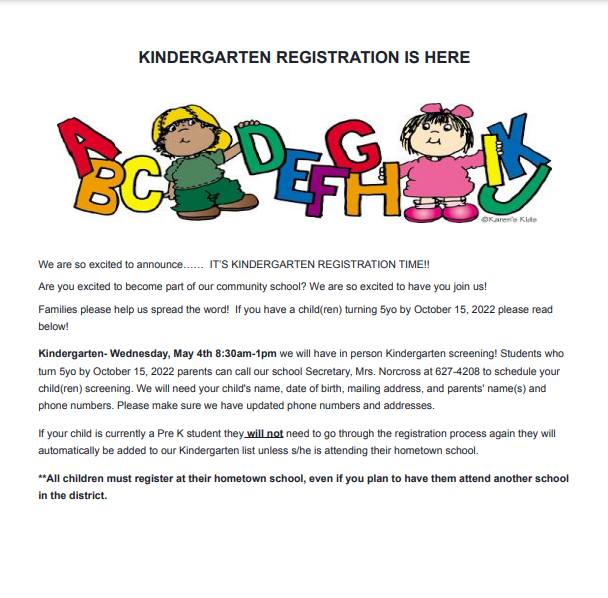 Last night the MSAD 17 Board of Directors voted to adopt a mask optional policy, effective immediately. Here is a letter with additional details.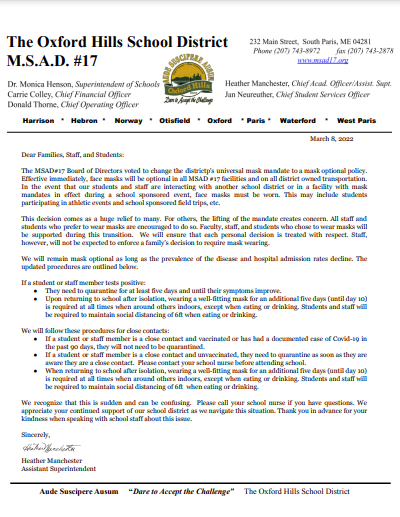 Bus 51 will not be running Wednesday March 9th, in the AFTERNOON Please see the attached for more information.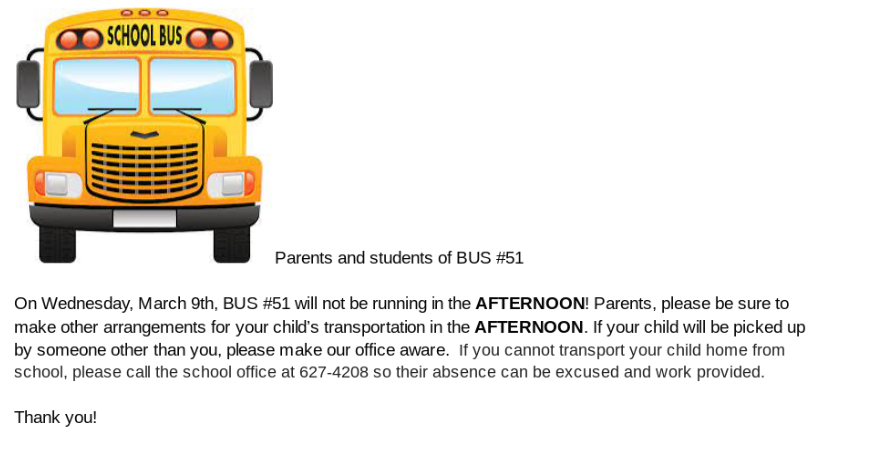 Due to snowy conditions we will have a 2 hour delay this morning, Thursday, March 3.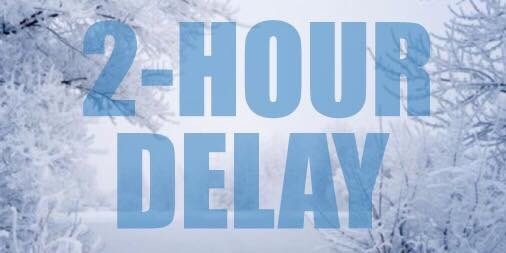 Softball, T-ball and baseball sign up's start today. Registration paper will go home with students. Please return registration paperwork to the Town Office.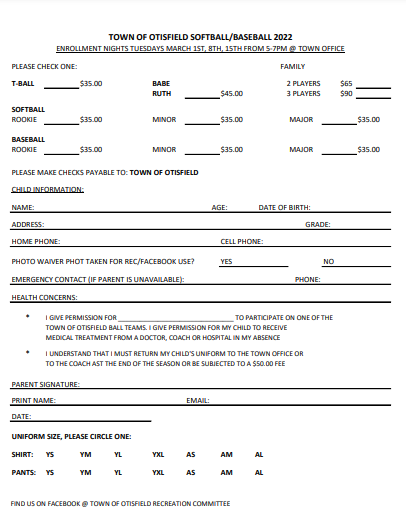 Celebrating Literacy Week- This week we are celebrating Literacy by having a little extra fun! Dressing like a book character, wearing our favorite hat,showing some hair love, wearing our favorite/silly socks, sharing a positive/kindness message on our shirts or index cards and ending it with dressing like a reading superhero or reading rockstar!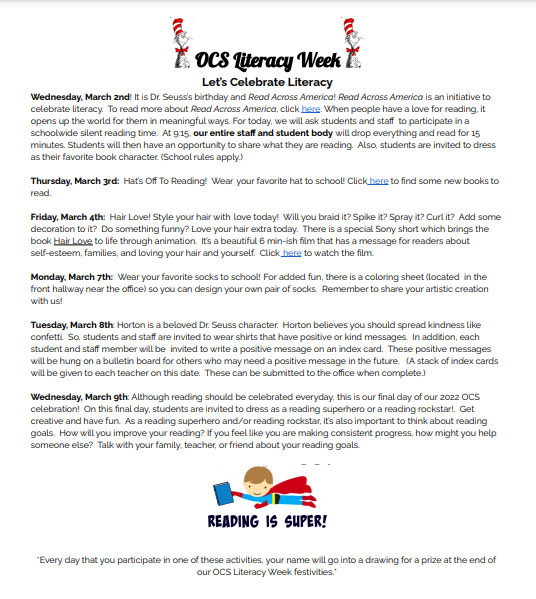 1..2..3..4....... We declare a Penny War! Students are raising funds towards student activites by having a friendly Penny War. Pennies and bills ADD points BUT silver coins SUBTRACT points.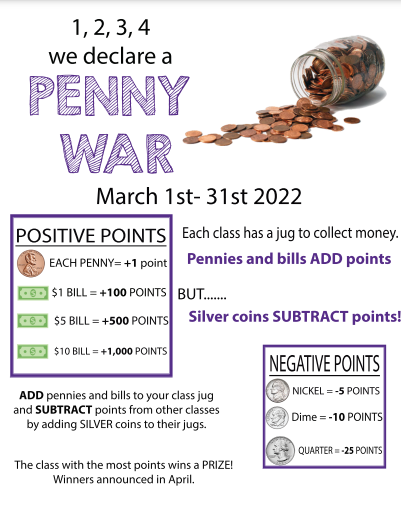 It's time to celebrate Read Across America! Join us by participating in Literacy Week!! Attached is a flyer that has gone home with each student. All teachers have posted this to their classroom platforms as well.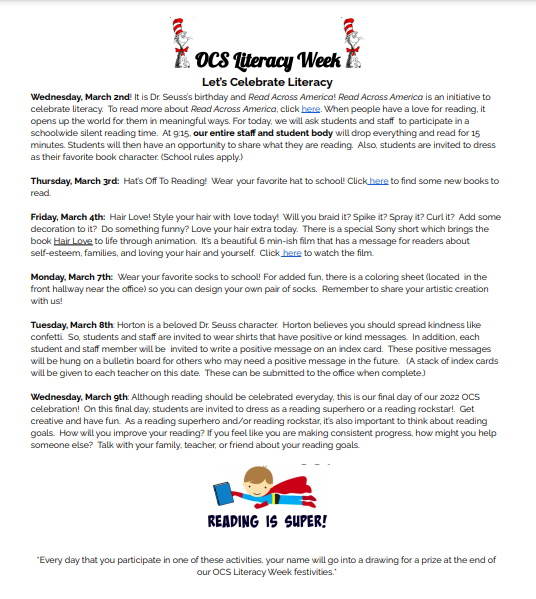 Reminder for tonights PTO meeting at 5pm via zoom! Link will be posted shortly to each teachers classroom platform.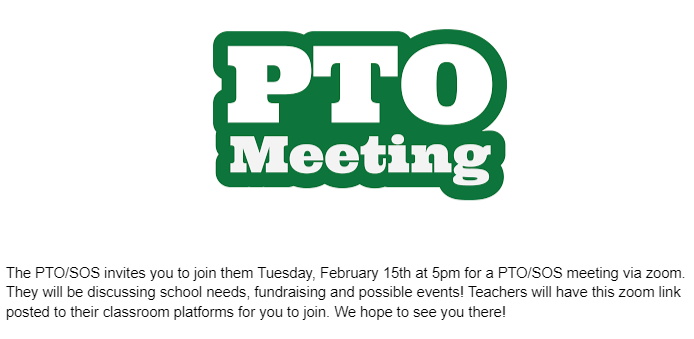 Not only did Mr. Mac get a pie to the face but there was a fun twist at the end.... Mrs. Ellis was the other lucky teacher! Thank you to you both for being awesome contestants AND thank you to all the students/ families for helping us raise funds for more student activities/events. We couldn't do this without your continued support❤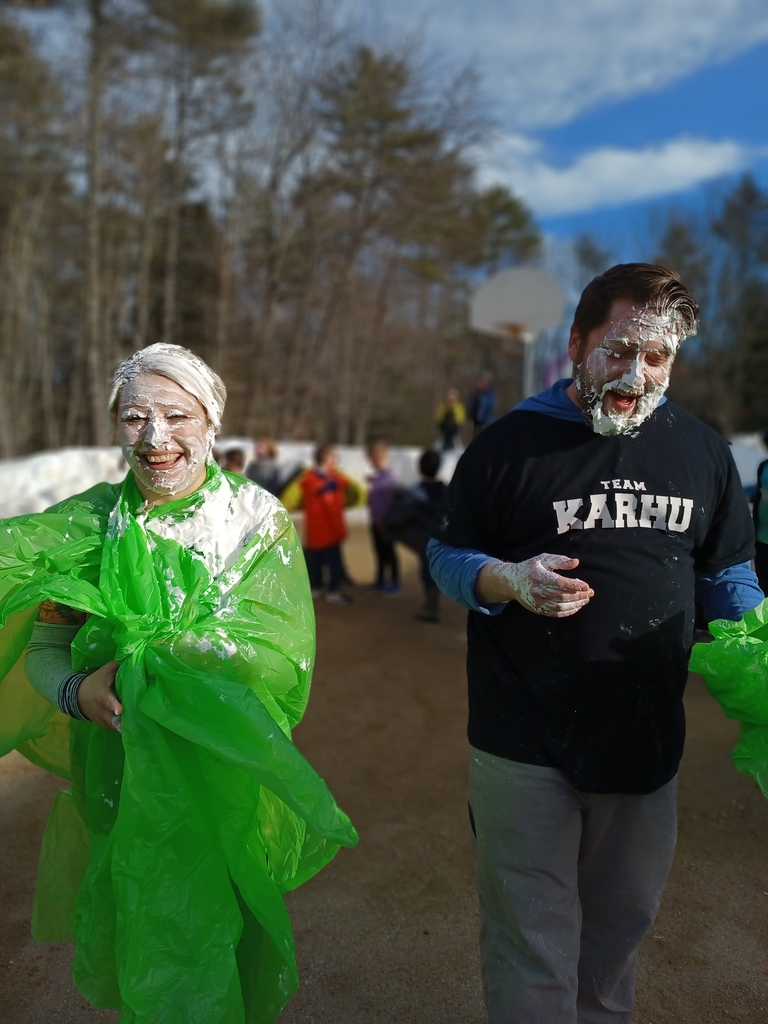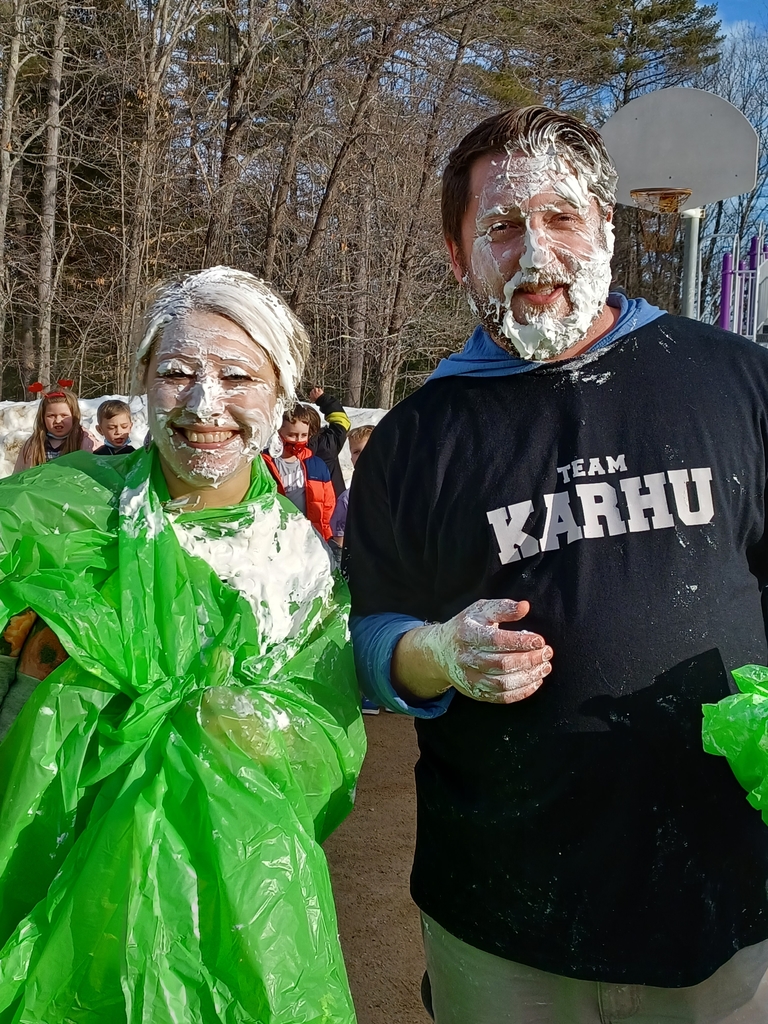 IT'S PIE A TEACHER DAY!!!!! Who is the lucky teacher going to be?!?!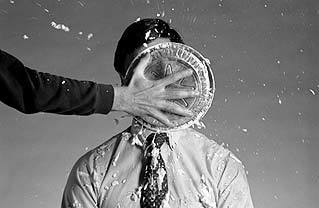 It's that time of year already...... Fall PreK 2022 contact information now being accepted!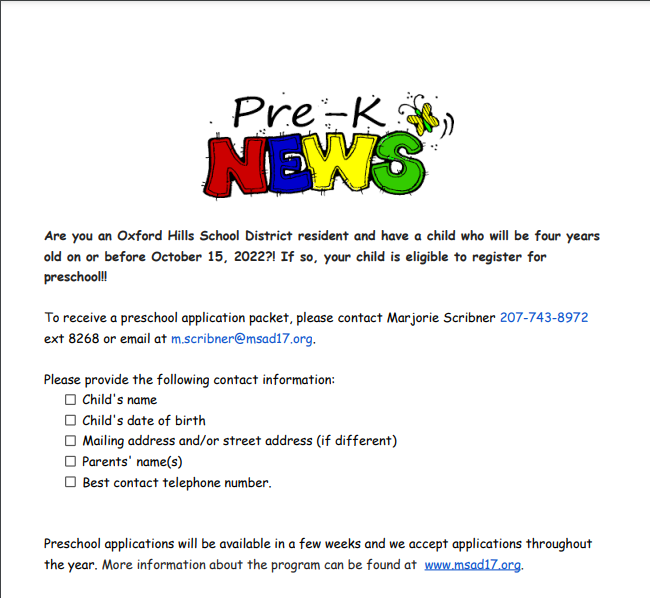 PTO/SOS invites you to join them for their next meeting on Tuesday, February 15th @ 5pm via zoom. Teachers will share zoom link on their classroom platforms as it gets closer.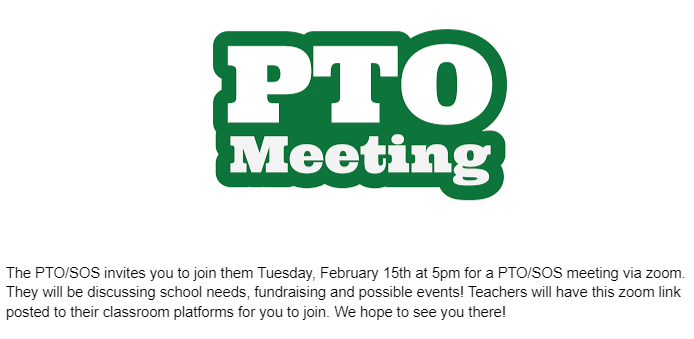 Friendly reminder about student pick up!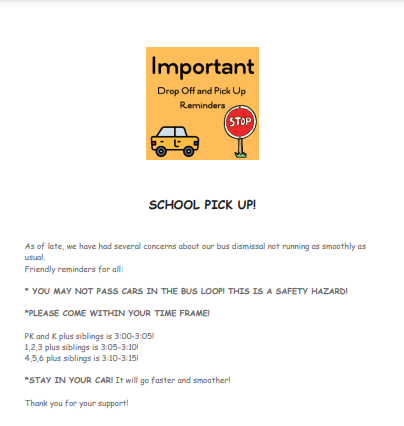 There will be a 2 hour delay for msad17 today Tuesday, February 8th.